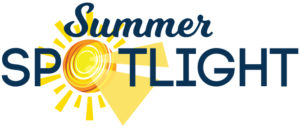 2020 Summer Spotlight – Drama Camp Programs for Kids of All Ages!
COVID-19 UPDATE
MWCC takes its role in our community very seriously. We are currently planning on running our youth programs during the summer. Each day we are working on coming up with new ways we can safely and appropriately provide important programming in the face of the current COVID-19 crisis. Since mid-March, we have had to postpone, suspend or cancel some of our work in order to maintain a safe environment for the community and our faculty and staff. On the other hand, we have also found alternative ways of moving forward much of our work in the current environment. 
As we look to the summer we expect to provide on-campus youth programs, like the long running theater program, with appropriate safety modifications that reflect our new reality. Enrollment is active and ongoing.
We are researching the best ways to provide the summer programming while ensuring we do not needlessly put any participants or staff at risk. President Vander Hooven has been monitoring the situation. He knows these are programs that are important to our community's youth and parents; he also knows it is important that if we cannot provide this programming in a responsible, safe manner – following guidelines put out by Massachusetts Department of Public Health and the CDC — we let everyone know in a timely fashion.  
We are currently accepting enrollment. We are working to ensure these programs can go forward. If the projected dates of infection change and we have to cancel, we will let everyone know as quickly as possible and issue a full refund. In the meantime, please know that we have staff attending meetings and engaged in discussions with colleagues across the state regarding the best, safest way to provide summer campus to our youth.
__________________________________________________________________________________________________________________________________
Our ever-popular drama camp programs provide unique opportunities for every age group, culminating a performance on the Theatre at the Mount Stage! These programs fill up very quickly so be sure to register early.
Youth Troupe: Grades 1–4 (limited to 30 students)
Junior Troupe: Grades 5–8 (limited to 70 students)
Senior Troupe: Grades 9–12 (limited to 40 students)
Programs will include classes in acting, music, and dance plus theatre games, supervised recreation and more.
Dates:  July 6 – 9 and July 13 – 16 (8 days) – 9AM–3PM
Performance: Thursday, July 16 (time TBA)
SPECIAL PROGRAM FEE $249 (price includes lunch)
REGISTRATION BEGINS MARCH 2