A World of Ideas in Your Community
Funded by a Challenge Grant from the National Endowment for the Humanities, the MWCC Humanities Project strengthens the college's humanities curriculum; supports collaborative and interdisciplinary teaching and research in the humanities; examines the intersection between the humanities and other academic disciplines; and engages MWCC and the community in the discussion of enduring themes from the world's many cultures and traditions.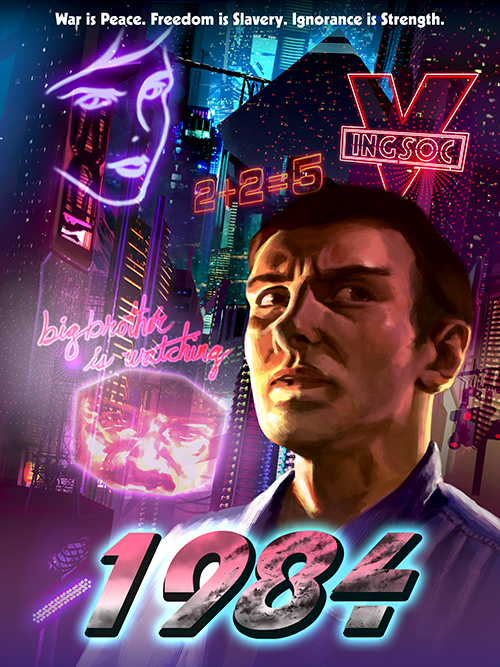 2018–2019 Theme: Revisiting 1984
George Orwell's 1984 is a dystopian novel about a future world where "war is peace; freedom is slavery; and ignorance is strength"; where "Big Brother is Watching You"; and where the "Ministry of Truth" disseminates lies, what we today might call "fake news." What can 1984 teach us about resistance and resilience; freedom and truth; and the responsibility of a free press to challenge power? How much of 1984 has come true? How much remains science fiction?
Give to the Humanities Project
Your gift to the MWCC Humanities Project helps support public humanities programming in our communities and at the college. All money raised will be matched by the National Endowment for the Humanities one to two.
Gifts of all levels add up to make an important difference for MWCC students and the community. Thank you for your support.
---
Events (FREE & Open to the Public)

Image Artist: MWCC Alum, Dylan Safford