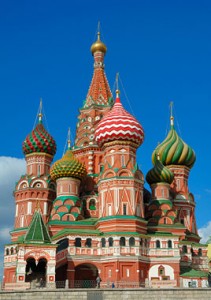 What is Study Abroad?
Studying abroad is a unique and beneficial experience for any college student, not just those at a 4-year college or university. Students who study abroad have the opportunity to experience a new culture, enhance their language skills, and gain a broader understanding of our world, all while satisfying requirements for graduation, in any major. Study abroad is an excellent chance to expand career opportunities and grow a professional network.
Students who choose to participate in an MWCC faculty-led course earn academic credit for participation in the program. If you choose to participate in courses at another institution (foreign or domestic) we will work together with the Registrar, Advisor, and Dean to ensure that you are pre-approved for the courses you choose, and all of your courses satisfy requirements for graduation.
Why Study Abroad as an MWCC Student?
Study abroad at Mount Wachusett Community College affords our students many opportunities to satisfy requirements for graduation and develop skills needed to be successful in the modern workforce. Students can participate in short or long term programs, and in many cases use financial aid.
Did you know less than 10% of American college students study abroad? Study abroad can help you:
Satisfy requirements for graduation
Fulfill career development objectives when you improve your intercultural competence skills
Advance your network on a global scale as you make contacts in another country
Gain independence, self-confidence, and self-reliance
Develop and refine your brand with an international component
Increase your sensitivity to cultural differences
Explore a new language
Make lifelong friends
Am I eligible to study abroad?
Study abroad programs are available in both short or long term options. Students can determine what length study abroad is best for them. Study abroad programs length range from January term, summer, full semester or full academic year programs. Students at the Mount are eligible to study abroad at Mount Wachusett Community College whether they are full-time, part-time or online students! You will need a passport necessary though! Additionally, all students must be in good academic standing (2.0 GPA minimum) and be at least 18 years old to be eligible.
Where can I go?
You can go anywhere in the world you would like to! Besides year-long and semester-long programs, concentrated programs during the summer, short-term travel-study programs are also available. With advanced and careful planning, you can find a program to meet your needs and schedule.
Mount Wachusett Community College has long been a member of one of the largest consortiums of international studies in the world: The College Consortium for International Studies (CCIS). CCIS sponsors 80 programs in 31 countries and coordinates through major United States universities and colleges to assist both students and faculty in quality intercultural experiences. Some advantages of participating in CCIS sponsored programs include established quality programs, on-site assistance, counseling and referral, optional excursions and recreational activities, and help with the transfer of credit.
Additionally, Mount Wachusett Community College coordinates with other respected college partners to offer shorter-term programs of study or travel learning experiences. New opportunities continually become available as other accredited colleges in the higher education system within the state and across the country offer openings in a variety of foreign programs. Mount Wachusett Community College is a member of MaCIE (The Massachusetts Council for International Education).
Can I afford to study abroad?
The cost of study abroad programs varies depending on the type and duration of the program.  Financial aid applies to approved programs. Interested students with the Office of Financial Aid to develop a comprehensive budget. There are numerous scholarships, grants, and loans available to supplement the student's own contribution. Study abroad program cost includes tuition, fees, and books as well as living expenses, social activities, and excursions that are part of the planned program in which the student may want to participate. Airfare, ground transportation, departure taxes, and personal spending are also included in calculating the financial aid package.
Is it safe to study abroad?
Study abroad at MWCC provides the community with the opportunity to practice the shared value of responsible risk-taking. That means we develop our programs with the health & safety of the community in mind. We are constantly evaluating our processes and procedures to provide a strong foundation for student success, whether it is on our local campus or in a foreign country, utilizing industry best management practices.
To mitigate the risk inherent with international travel, what does MWCC do? We choose to offer programs in countries that are deemed "safe" for travel by the US Department of State. We collaborate with international education organizations that are leaders in the field, offering professional services and a customer service ethic. We ensure that all participants have adequate insurance while participating in any study abroad program. Lastly, we communicate clearly and transparently with our students so they have the information necessary to make informed decisions about the academic, professional and personal choices they make when they participate in a study abroad program.
Study Abroad Inquiry