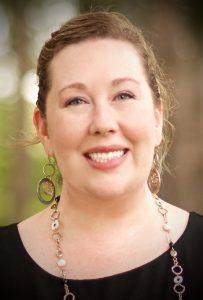 As a 1998 graduate of the University of Massachusetts at Amherst with a degree in Psychology, Fagan has consistently and passionately been involved in many facets of community service and has served on numerous boards and committees. Before coming to the Center in 2006, Fagan worked for six years with the Massachusetts State Legislature as Chief of Staff for former State Rep. Brian Knuuttila as a liaison for local nonprofits and constituents. In her current role, Fagan provides strategic direction and oversight of implementation of all Center programs, including AmeriCorps Job Ready and United Way Youth Venture of North Central Massachusetts, as well as providing oversight and program development/structure for internships and service learning and career placement. Fagan assists community-based supervisors in developing meaningful and reciprocal student placements and works with faculty to integrate service learning and civic engagement projects into curricula that benefit our greater community and provide students with practical experience.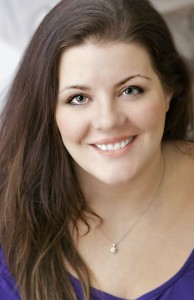 In her current role as Director of the United Way Youth Venture program, Lauren is responsible for oversight of the program ensuring delivery of high-quality programming to more than 6,500 area youth, as well as providing support for 18 partnering schools. Ever passionate about giving back, Lauren is thrilled to be a part of the Center's efforts to spark entrepreneurial spirit in young people and cultivate their inspiring self-directed community Ventures. Lauren Mountain is a graduate of Northeastern University with a degree in Political Science and minors in Business and International Relations. She also earned her Masters of Business Administration from Suffolk University with a concentration in Health Care Administration. Lauren's varied work experience includes nine years of nonprofit management, including running the U.S. Chamber of Commerce's Institute for Organization Management, a professional development program for chamber of commerce and association executives; managing global membership for an international association of corporate real estate executives; and volunteering annually for the PKD Foundation's Walk for the Cure. A lover of lifelong experiential learning, Lauren has worked in a variety of industries and roles including health care, government, education, staffing, accounting, law, construction management, retail, and manufacturing.
lmountain@mwcc.mass.edu
978-630-9201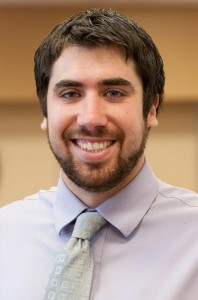 Evan Berry is a graduate of Northeastern University with a Bachelor of Arts degree in Political Science and a minor in International Affairs, and a current graduate student receiving his Master's in Public Administration also from Northeastern University. While studying at Northeastern, Evan worked in multiple government agency positions from assisting the Secretary of the Commonwealth to working as a legislative aide for US Senator John Kerry. After graduating Magna Cum Laude in 2011, he two years working for the Atlantic Region of AmeriCorps National Civilian Community Corps in which he worked with a multitude of non-profit and government agencies, from Habitat for Humanity to the American Red Cross, which included day to day manual labor as well as disaster relief from Hurricane Sandy. As Program Manager for United Way Youth Venture, Evan creates and implements the outreach efforts of the program to increase public awareness of the program and its ventures and promote community involvement with the program's goals. He also assists the rest of the United Way Youth Venture team in mentoring and guiding the students in the program with their venture projects and implements many of UWYV's online outreach.
eberry@mwcc.mass.edu
978-630-9531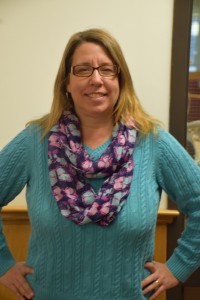 Donna Toothaker is an Outreach Specialist for United Way Youth Venture and also a long-time local resident of North Central Massachusetts. She is a mother of two teenagers and has developed and run her own successful businesses for the past 12 years including the First VA (Virtual Assistant) and Step It Up VA, to help other entrepreneurs start their own businesses. She has also created several popular programs such as the 6 Steps to 6 Figure Success System; the Mindset, Mapping and Meaning Retreat; and the Growth and Success Live Workshop. Donna enjoys sharing her wisdom and experience with the youth in this program as they create their own service-oriented businesses.
dtoothaker@mwcc.mass.edu
978-630-9138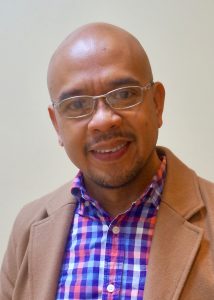 "It is so inspiring and energizing to meet so many amazing young students committed to creating a better world. Being able to serve, learn, and grow with them is indeed a rare privilege." As a part-time Development Officer of United Way Youth Venture (UWYV), Jojo brings a wealth of knowledge and experience to the program by creating engagement that would diversify and expand the present funding sources for the sustainability of UWYV's important work in North Central Massachusetts communities that it currently serves. Prior to joining UWYV, Jojo was the Institutional Advancement Officer of Silliman University, the oldest American school in Asia, where he led and managed various resource generation campaigns, corporate and foundation relations, donor management, and special development projects. Previously, he was a Division Head of Student Organizations and Activities, focusing on student leadership and co-curricular development programs. He began his career as a part-time faculty member, teaching basic Biology courses and as a Fund Mobilization Coordinator of an environmental conservation program. Jojo holds a Bachelor of Science degree in Biology with a special concentration in Terrestrial Biology from Silliman University. He was a Leadership Fellow of the Friedrich Naumann Foundation's Institute of Policy Studies in Germany and a graduate of the Professional Fundraising Program from Boston University. Jojo is also a volunteer development and graphics consultant of Asian Women for Health, DearTomorrow, ATASK, and Save One Life in the greater Boston Area.
jantonio1@mwcc.mass.edu
978-630-9424